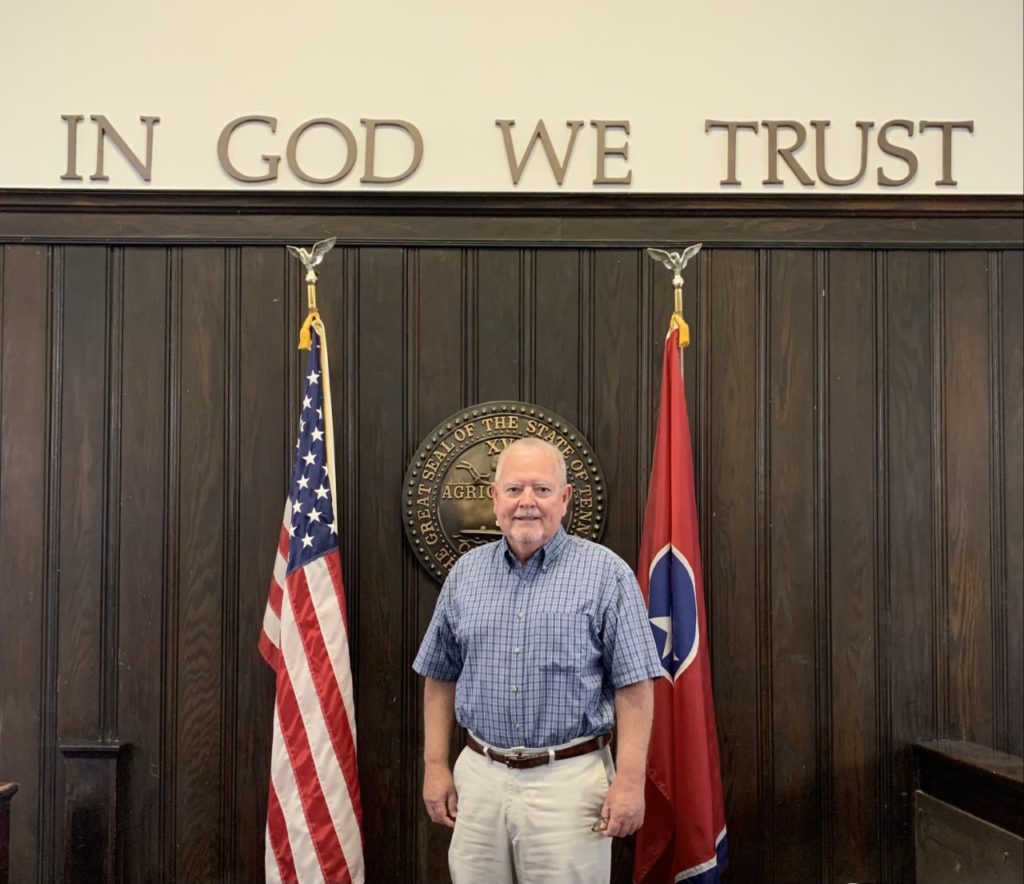 Claiborne Co Courthouse
Location
1740 Main St.
Tazewell, TN 37879
423-626-9802
Hours:
Tu, W, Th, 9:00am – 4:00pm
Mailing:
P.O. Box 584
Tazewell, TN 37879
Veterans Service Officer
Gary Hansard, Sergeant US Army (Honorably Discharged)
Bronze Star/Combat Infantryman's Badge
Paratrooper
The Veterans Service Office of Claiborne County honors veterans who served and sacrificed in the defense of our country. Our offices are able to process disability claims, assist with preparing forms and applications, find supporting evidence in filing for compensation, answer pension questions, file DIC claims, assist veterans filing for education benefits, VA home loans, referral assistance for homeless veterans, answer VA life insurance questions, health care concerns, vocational rehabilitation, employment assistance, burial benefits, and more.
Located on the ground floor of the old courthouse on Main Street in Tazewell, the County Veterans Service Office supports ~ 2000 veterans and their families living in Claiborne County, Tennessee. Services include assistance with preparation of Veterans Administration disability claims, application for VA medical benefits, CHAMPVA claims, and guidance on other veteran's services in the state.
Veterans are appreciated in Claiborne County.  Some of our local government officials are veterans and many others play key roles in community life, schools and churches.  In 2018, the Federal Government paid over $14 million dollars in cash benefits to Claiborne County Veterans.  The County Veterans Service Officer (Gary Hansard, Sergeant US Army – Honorably Discharged) is certified by the Federal Department of Veterans Affairs and the Tennessee Department of Veterans Affairs.
Veterans are welcome to just drop by but appointments take priority. If you have not brought your DD214 to the office, please bring that document when you come. Please call during office hours for an appointment at 423-626-9802.
Send e-mail queries to vso@claibornecountytn.gov
Important Links:
All honorably discharged veterans are welcome at VFW Post 8779 in New Tazewell TN. The Local AMVETs Chapter is co-located with the VFW. Claiborne County also hosts a DAV Chapter in Tazewell and an American Legion Post (across the street from Soldiers Memorial Middle School.)
Nine new cancers added to the presumed service-connected list related to particulate matter